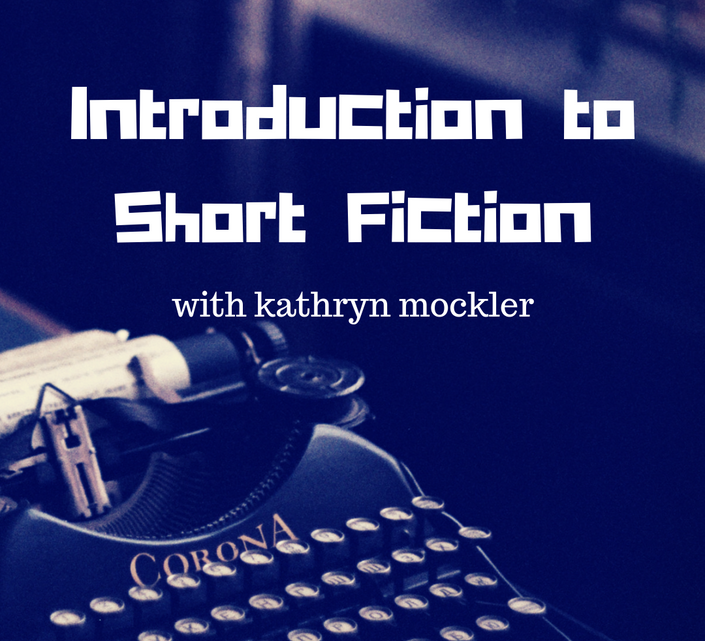 Introduction to Short Fiction
A self-paced introductory short fiction writing course!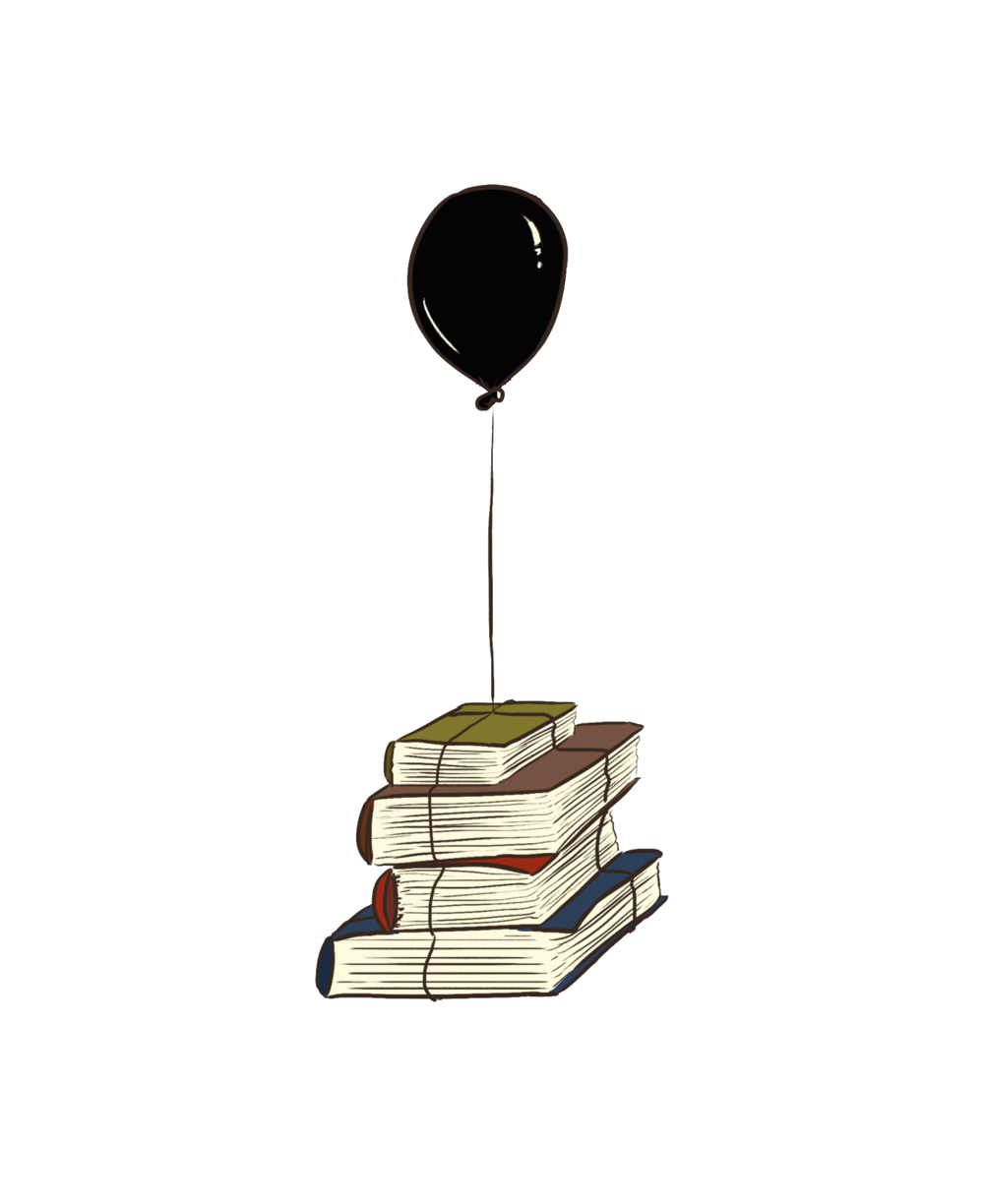 Testimonials
"Kathryn Mockler makes students' writing come alive ... Her real-world sense of the value of writing means she's as engaged in the classroom as she is at her own writing desk."
—Western News, London, ON, On Winning the Angela Armitt Award for Excellence in Teaching at Western University
"I enjoyed the stories Kathryn chose, the prompts ... and how she broke down the elements of the short story in very concise and manageable bits. I found it inspiring, and enough work to keep me motivated to push myself along, without feeling overwhelmed throughout the course. I liked the online platform. It's really simple and easy to use."
—Natasha Nystrom, Vancouver BC, Mockler's Short Story Workshop Participant
Reviewers on Kathryn Mockler
"Here we are in the presence of subjects and predicates wielded bravely in the plain language of telling, as inherited, absorbed, reflected in the 'family of work' that includes, among others, Lydia Davis, J. Robert Lennon, and Richard Brautigan. Mockler's first lines set worlds into motion…"
—Stephen Osborne, Geist
"Mockler's bold, brilliant poems brim with shock and surprise."
—Jonathan Ball, Winnipeg Free Press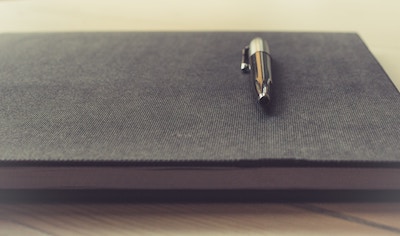 Photo by Thomas Martinsen on Unsplash
An Introduction to Writing Short Fiction
Have you always wanted to write a short story but don't know where to start?
For years I had wanted to be a writer, but I was too afraid to take the plunge. I even signed up for a creative writing class and immediately dropped it out of sheer terror. But over time, my desire to write creatively was stronger than my fear, and I ended up taking another course and committing to it. It was still scary, but it was also exciting to be doing the thing I had always wanted to do.
With that in mind, I've designed this course for those who have never written creatively or who haven't written in a long time or who work in another genre.
Description
In this self-paced text-based online course, you'll be given writing prompts, tips and resources, and you'll be introduced to contemporary short fiction. Over the four weeks you will be guided through the processes of idea generation, drafting, and revising a short story between 1500 and 2500 words.
Writing exercises, assignments, and readings, focus on the fundamental elements of writing short fiction including setting, structure, theme, character, dialogue, voice, and point-of-view and will assist you in the writing of your short story.
Details
Format: This course will take place online and is self-paced.
Experience Level: Introductory
Length: 4 weeks
Cost: $50 (USD)
This course is ideal for those who want to complete a short story within four weeks but who have little or no creative writing experience.
Note: This is not a workshop-based course.
After You Complete Introduction to Short Fiction
Participants can then sign up for The Short Story Workshop which is a limited-enrollment workshop-based course taught through video conferencing where you participate in a group workshop and get live feedback on a short story from award-winning writer, professor, and publisher Kathryn Mockler.
Email Kathryn Mockler here if you'd like more details about The Short Story Workshop or would like to be placed on the waitlist.
Your Instructor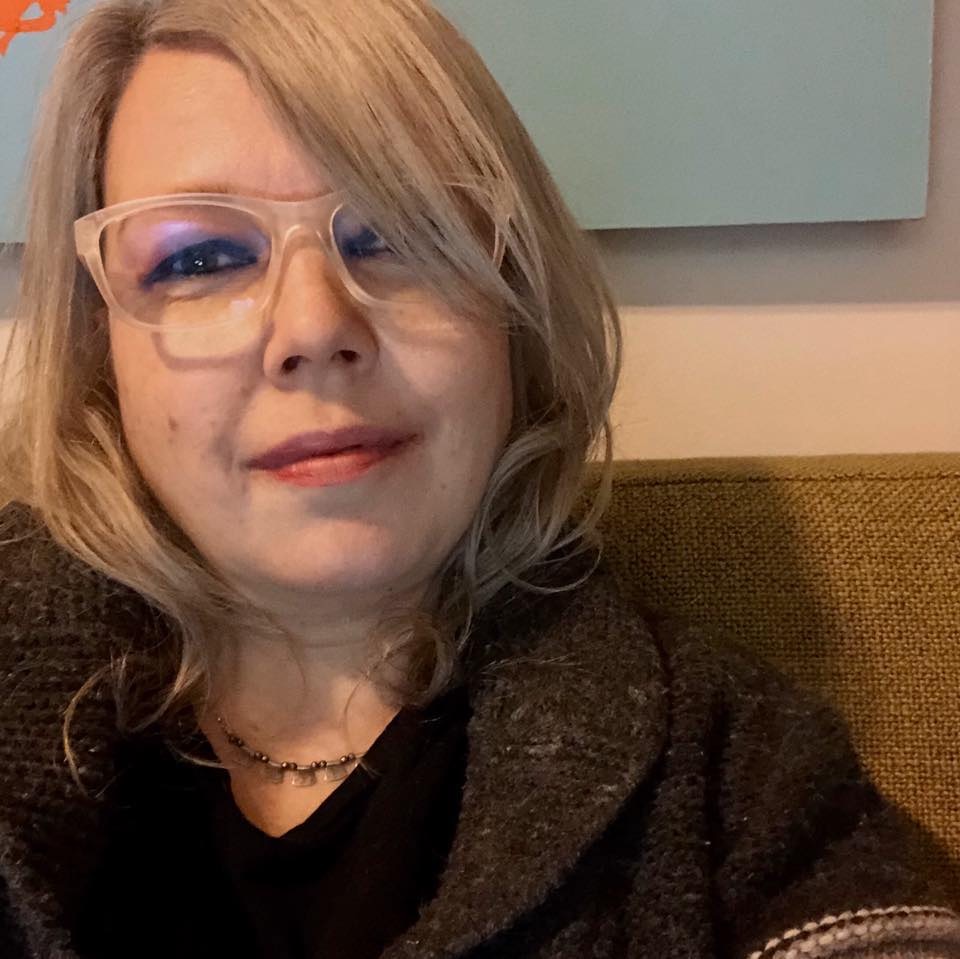 "Kathryn Mockler makes students' writing come alive." - Western News
Kathryn Mockler is an award-winning writer, poet, screenwriter, editor, publisher, and creative writing professor.
Literary

Kathryn Mockler is the author of four books of poetry and six short films.She is the Founder and Editor of Watch Your Head, Canada Editor of Joyland Magazine, Publisher of The Rusty Toque from 2011-2017, and she teaches creative writing at Western University. She has a poetry chapbook written in collaboration with Gary Barwin forthcoming from Knife | Fork | Book (2020) and her debut collection of stories forthcoming from Book*hug (2022).

Film
In 2005, she attended the Canadian Film Centre's Writers' Lab and wrote two short films for the NBC/Universal Short Dramatic Film Program. She has seven shorts films and videos produced to date.
Her work has been broadcast on TMN, Movieola, and Bravo and has screened at festivals such as the Washington Project for the Arts Experimental Media Series, Toronto International Film Festival, Palm Springs International Festival, Worldfest, Cinequest, and EMAF. Her films are distributed by Ouat Media, V-tape, and the Canadian Film Centre. She provides script analysis for major production companies and funding agencies in Canada.

Teaching
Kathryn has taught creative writing, poetry, screenwriting, experimental writing since 2003 at four post secondary institutions.
She currently teaches creative writing at Western University where she won the Angela Armitt Award for Excellence in Teaching.
The poetry and fiction by other writers that she's published and edited have appeared in Best Canadian Poetry, The Journey Prize, and has been nominated for a National Magazine Award.
Her undergraduate creative writing students have published in Vallum, Ditch, Poetry is Dead, The Malahat Review, and many other journals.
And they've gone on to study creative writing and screenwriting at Columbia University, University of Southern California, UBC, Guelph-Humber, Humber Film and Television Program, York University, University of Toronto, University of New Brunswick, and University of Victoria.

Find out more about Kathryn Mockler on her website.
This course is closed for enrollment.
Frequently Asked Questions
Who should take this course?
This course is ideal for someone who is new to fiction writing or who would like structure in their writing routine or who needs some help getting over creative blocks.
When does the course start and finish?
The course starts when you enroll. Seven days after your enrollment date, you will get the next week's lesson. The course ends once you have received all four weeks of course material.
Can I get all the course material at once?
The course is designed for you to have space between the lessons, readings, and writing exercises. I have found participants have more success with the material if they do one week at a time rather than getting all the material at once.
What is a self-paced course?
A self-pace course means that you participate in the course on your own time and at your own pace. Each week you will receive new material, but you are not required to do the work that week. There are no deadlines. How you move through the course is up to you.
How long will I have access to the course material?
How does lifetime access sound? After enrolling, you have unlimited access to this course for as long as you like—across any and all devices you own.
Where can I get feedback on my story?
If you are ready to get feedback on your short story then you might consider enrolling in a workshop-based course either with me or through a continuing education program in your community. In addition to teaching creative writing, I offer manuscript evaluation services. Click below to find out more about those services. The Writers Union of Canada also provides a list of writers who provide manuscript evaluation services.
Do you teach workshop courses?
Yes! I teach workshop-based classes either in person or through video conferencing in the fall and winter. In a workshop class, you get feedback from me and the other participants in the group. Sign up for my newsletter below to get updates about my latest live one-day workshops and workshop-based courses.
What if I'm unhappy with the course?
I would never want you to be unhappy! If you are unsatisfied with your purchase, contact me in the first 30 days, and I will give you a full refund.